Today was the last day of school, woohoo! I am now off work until the end of August. Looking forward to doing a lot of reading and making a dent in all my untried polishes. This past week I got in quite a few polishes I ordered, and am still waiting on quite a few more. Lets take a look shall we?
Picture heavy, click the read more!
From Trans Design, who I highly recommend buying from. This is my second order with them and shipping is fast!
Orly 4 Feel The Vibe colors
China Glaze Electrify
Color Club Take Wing Collection
Then we have the Dolly Does Polish collection from Dollish polish, I just love these names and the colors are just as good!
And lastly I have my order from Rainbow Honey. I am missing one color that she has made as it is out of stock right now for some reformulating but as soon as she gets it back I will be getting it! I do have to say that 2 of the bottles I have, Koi Pond and God of Destiny, aren't color accurate as they have the wrong kind of glitter in them and they have bled into the clear base. Before I even noticed there was an issue I had received an email saying she was aware of the problem and already in the process of correcting it. In fact as I sit here and type this up, less than an hour ago I got the email saying the replacement bottles have already been shipped out. Hows that for amazing customer service?
Chrono Cross collection
Chrono Cross names
Sakura Matsuri collection
Sakura Matsuri names
And for the ones I was most excited to get, the Equestria Collection!! I love My Little Pony, so as soon as I found out about this I knew I had to have them. They are amazing.
I am taking part in Island Girl Insights 2nd Monthly Blog Hop, Looking forward to finding some new blogs to read!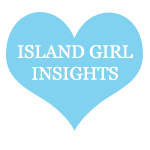 And also: Don't forget to enter my Zoya Blogger trio giveaway! Ends tomorrow.
Click Here!